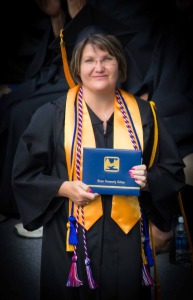 Life is a journey (or if you're a Rascal Flatts fan, it's a highway 🙂 ).  All of our trials and tribulations make up the complicated formula of life's journey, and it differs from person to person.  Today, I'm thankful for my journey thus far.
Like any good journey, there have been good places and not-so-good places along the way.  I haven't always liked where I've found myself; fortunately, I've always had the opportunity to change for the better.
I am grateful for life's journey.  Through the tough times and the good, it's brought me to where I am now.