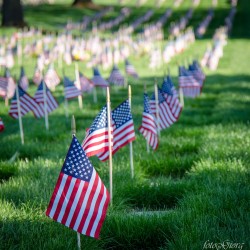 For the first time, this Memorial Day I have a family member to visit at the VA Cemetery in Eagle Point, Oregon.  I've always thought it a beautiful and serene place, and I'm grateful my father-in-law has such a peaceful place to rest.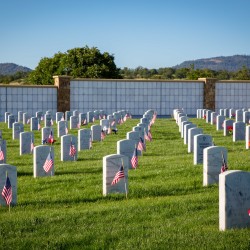 I love seeing a flag on each marker; what a beautiful tribute to those who served our country.  Even though the day was coming to an end, there were still a lot of people visiting their loved ones.  The flags and scattered bouquets of flowers add to the atmosphere of reverence.
All gave some, some gave all.